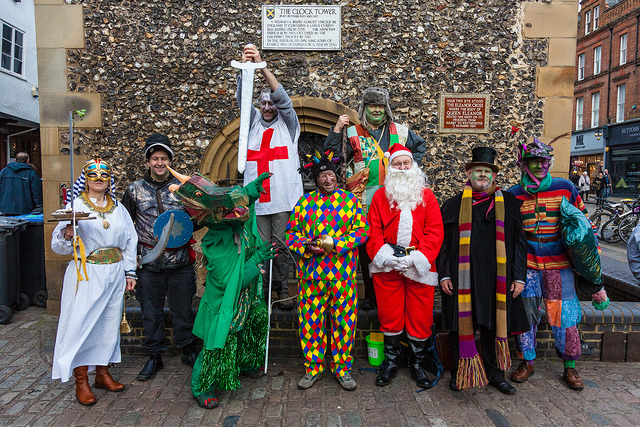 Christmas is fast approaching and some of our dancers will soon be found around the locales of St Albans, performing the traditional mummers play of St George and the Dragon.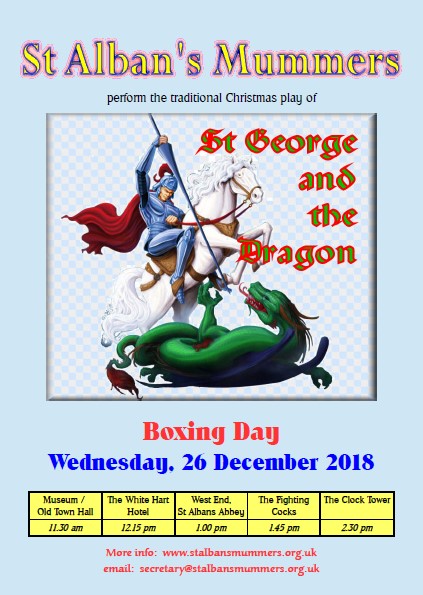 The Mummers first appeared in St Albans over fifty years ago when a group of friends, mainly members of St Albans Morris Men, decided to put on a play every Boxing Day. They chose a play which had been modified from an earlier text by "Neggy" Wilson, a schoolmaster in the Hertfordshire village of Croxley Green, about fifty years before. 
The Mummers have become a major feature of Christmas in St Albans, raising money for local charities. You can find out more about the St Albans Mummers by visiting their website, or you can download their leaflet to find our where to join them this Boxing Day.